Barbara Jensen has been examining and teaching about working class cultures and classism for over thirty years as a university instructor, a speaker in a wide variety of settings, a scholar presenting at academic conferences, and as a leader of dozens of workshops on a variety of aspects of working class life, cultures and psychology. A founding mother and past president of the Working Class Studies Association, Barbara has been instrumental in building the field of working class studies in the United States.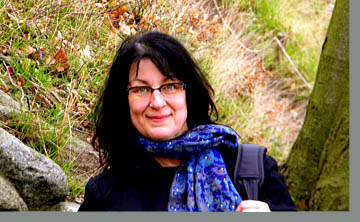 Barbara is also a licensed community and counseling psychologist with over 25 years of successful practice, including a private counseling office for individual, couples, and family therapy, and a variety of community projects, such as Loring Nicollet Alternative School. She offers a range of therapies including psychodynamic, cognitive-behavioral, humanistic, as well as art, music and drama therapies. She specializes in a number of areas including working-to-middle class crossover experience and work with couples who hail from different class backgrounds.

Link to the psychological services page for more information about these and other services and how to begin working with Barbara.
Author of Reading Classes: On Culture and Classism in America (as well as other publications) Barbara is a sought after keynote and plenary speaker as well as individual conference session speaker and workshop leader. She is known for her activist, independent scholarship and her moving and exciting presentations (which sometimes include live music).
Barbara cochaired the WCSA's first conference at Macalaster College in 2007, and a previous conference at Metropolitan State University called Making Social Class Visible in 1999. She is a past president for the Working Class Studies Association.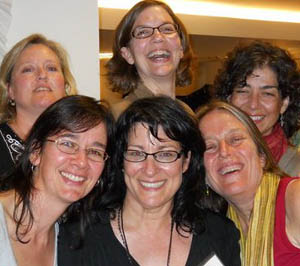 Barbara with members of the Working Class Studies Association. Clockwise from center: Barbara Jensen, Sarah Attfield, Cherie Rankin, Christie Lanius, unpublished member and Joan Clingan.